THE IMPACT OF FACILITY MANAGEMENT TECHNOLOGY ON BUILDING LIFECYCLE | If properly maintained, buildings will last for a lifetime.
If properly maintained, buildings will last for a lifetime. But if facility directors and managers don't understand new technology, they are at a great disadvantage. When they rely on traditional ways of managing information with spreadsheets, paper blueprints, or just plain memory, buildings and operational efficiency take a hit.
Facility management teams have the overall goal of operating without wasting materials, time, and energy.
They work to keep the HVAC system, envelope, critical plumbing components, and more in peak condition. The facilities teams step in to provide added value for the lifecycle of a building.
Did you know that three to four times more money will be spent on the maintenance and operations of a building over its lifecycle than on its actual construction?
In order to extend the value of key assets in new buildings,  technology provides a better way of not only pinpointing the location of assets quickly, it .improves preventive and predictive maintenance practices
According to the US Energy Information Administration (EIA), modern commercial buildings contain 40% more square feet per worker than as recently as the late 1970s. As buildings become bigger and more complicated, managing information is becoming a greater challenge for maintaining good record keeping on daily operations.
While 25% of buildings in the US were constructed since 2000, 50% were constructed between 1960 and 1999, and 20% were constructed before .1960. Facilities teams will often have buildings from all these different eras to maintain
Juggling maintenance and operations for such varied buildings may seem like a monumental task, but there are tools available to ease the process. Facility management technology can keep you better informed with accurate and useful data so you always provide quality management.
FM TECHNOLOGY IMPACTS WRENCH TIME
Keeping up with the latest developments in FM technology will decrease your costs and improve productivity. Today, the average productive wrench time of a reactive maintenance technician is 25 to 35 percent. This measures workers' time spent doing actual work. Their travel, job planning, getting parts, thinking, and other non-wrench activities, don't count as actual working time.
Though wrench time can never fully reach 100 percent, it can be increased by using technology to reduce manual data entry, time spent looking for information, and administrative work. This results in:
Automated work order creation based on actual operating conditions in a building. For example, a work order will automatically be generated when a piece of equipment operates outside of established set points.
Detailed asset maintenance and operation data tracked to understand if you are spending more on maintaining an item than it would cost to replace it.
Simplify your facility operations even more by having monitor and control stations for HVAC, energy metering, power, central plant equipment, and lighting all-in one intelligent software solution.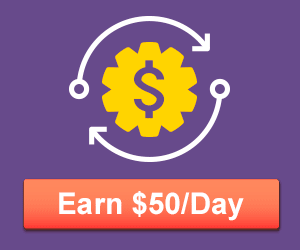 BUILDING AUTOMATION AND MONITORING
New facility management technology also allows you to monitor and control your building's mechanical, security, lighting, heating, ventilation, flood, fire, and air conditioning equipment seamlessly. This creates a much more reliable working environment for everyone, provides greater efficiency, and allows your team to adopt more sustainable practices to reduce energy costs.
These are the benefits you receive:
Better control of your building's environment
Systems operate according to occupancy and energy demand
Better monitoring and correcting of your system's performance
Constant vigilance on when to alert or sound alarms if needed
Often the information we default to is what's passed along to us by contractors. More than 80 percent of new construction is now built utilizing technology called Building Information Modeling or BIM which is a 3D-based process that makes architecture, engineering and construction more efficient and easier to plan.
When passed along to building owners at the end of construction, operations must adapt to this new technology to make the best of the information. Integrating BIM with new facility maintenance software makes this data accessible.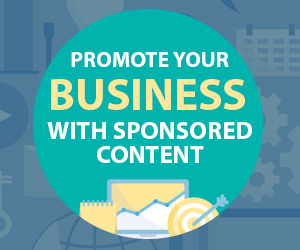 SMART BUILDINGS OF THE FUTURE
Smart building technology and facility maintenance software give you a more comprehensive view of what's going on inside your buildings. Identifying the assets in our buildings and their maintenance history helps calculate the best possible maintenance schedule for reducing maintenance and operations costs. Ultimately, this allows us as facility managers to do the following:
Reduce duplicate and manual data entry associated with paper and spreadsheets,
Automate work order delegation
Create accurate budgets for capital planning.
When facility directors and managers understand new technology, they can leverage it to make buildings last a lifetime.
Facility management software is continuing to develop and grow each day, and by understanding what it is and how it works, you will save your company time and money with better organization, planning, and managing which increase efficiency and improve on its services.
Download eBook on the latest technology trends.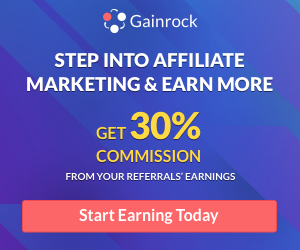 The AkitaBox Team is dedicated to bringing informative, helpful, and fun articles to your inbox. Subscribe at https://home.akitabox.com/blog.
Short Link: https://bms.dabidi.ir/tiFM
THE IMPACT OF FACILITY MANAGEMENT TECHNOLOGY ON BUILDING LIFECYCLE
THE IMPACT OF FACILITY MANAGEMENT TECHNOLOGY ON BUILDING LIFE CYCLEhttps://t.co/8giPXAKUow pic.twitter.com/bNMk1SFuYU

— dabidi (@dabidi9) December 15, 2021